Hearing With Background Noise - Audio Solutions

Personal Hearing Amplifiers & Directional Microphones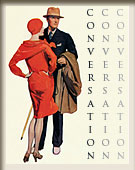 Williams Sound Pocket Talker 

ULTRA D1 $139.99 ($12 P&H)

call for special pricing

Williams Sound Pocket Talker Ultra Personal Amplifier NEW COMPACT DESIGN

Includes Headphones, Earphones, and 12' Extension Cord For Hearing TV

Improve your hearing - improve your life with the new Pocket Talker Ultra from Williams Sound! The Pocket Talker Ultra amplifies sounds closest to the listener while reducing background noise. The Pocket Talker Ultra features a lightweight, ergonomic design for portability and ease of use. Finger tip adjustable volume and tone controls allow you to quickly adjust to your listening environment -- whether your hearing loss is low frequency or high frequency sounds. The listening accessories jack accommodates  a variety of earphone and headphone options. Use the Pocket Talker Ultra with an optional neckloop (NKL 001  $46.99) to hear through a  hearing aid with a tele-coil.

5 Year Warranty

Each Pocket Talker Ultra includes omnidirectional 
MIC 014
 , a plug-in sensitive microphone. 100 hours of battery life ensures long-lasting performance.With the 12' TV listening extension cord (included) listeners can hear the television or radio at the volume of their comfort level - without the worry of disturbing others. 
HOW  PERSONAL AMPLIFIERS WORK


Hearing aids are for listening in  generally low background noise situations like your living room, or in the dispensers office. The Pocketalker is a high quality listening amplifier that assists 
HEARING IN NOISY BACKGROUNDS
 such as restaurants, automobiles, and parties -- in other words, in the real world.  And by using the  12-foot mic extension cord,  you can use it for 
LISTENING TO THE TV
. It helps hearing in two ways -- both vital to understanding speech:  
1. It amplifies the higher (treble) frequencies and  2. It acts to pick up the sound closer to the source by placing the Pocketalker Mic closer, thus eliminating much of the background noise and providing a better speech-to-noise ratio (SNR) which is essential for understanding. 

The laws of physics dictate that the most important factor in hearing clearly is the DISTANCE from the sound source to your ears. Therefore, when you reduce that distance by placing the Pocketalker PRO microphone nearer to the source, even a foot or two, you significantly increase your chances of actually understanding what is being said. Until then, just keep nodding and smiling when everyone else does.

Williams Sound 

Microphone 014-R 

$34.99 ($7S&H)

Omnidirectional Plug Mount Microphone for

Pocketalker

Clip:  CLP 014

Windscreen:  WND 002 

Williams Sound 

Microphone 027 

$99.99 ($12 S&H)

With Stand

Hand Held Cardioid-(Unidirectional) Noise Cancelling Condenser Microphone. 39" Cord. 3.5 mm Plug.

Microphones For Pocketalkers

Note: Any condenser mic with a 1/8th inch plug will work with the Wiliams Sound Pocket Talker Ultra D1. It comes with the MIC 014.

Williams Sound 

Microphone 054  

$68.99 ($7 S&H)

Directional Lapel Clip Mic. Cardioid

Condenser. 3.5 mm Plug. 39" Cord.

Clip:  CLP 057; Windscreen:  WND 007

Super Ears

SE-1 Economy Amplifier Takes The Worry Out Of Being Close -- And Not Understanding

The SuperEar is a hearing amplifier with 50+ dB gain and a unidirectional microphone. You point it in the direction you want to hear. It operates on a single AAA battery (included) and has a volume control. It is sold primarily for bird watching and similar activities, but we have found it to be excellent as an economical personal amplifier for understanding conversation in noisy backgrounds. Some distributors of this device make the claim that it picks up sounds from 100 yards away -- sure, if it's a thermonuculear explosion! But we have found that the Super Ears work excellently in cars, restaurants and other places with background noise and comes at a very affordable price. The package includes headphones and earbuds that fit easily into the ears. Weight 3 oz. Three year warranty.

   GT Price:  $48.99 ($12 S&H)



Personal Amplifiers

Can't Hear In Restaurants Because of Background Noise?

Can't Hold A Conversation At A Meeting?

Can't Talk To Your Aunt Agnes In The Nursing Home?

(She Can't Hear You)

Terms - williams pockettalker pro, Williams sound pocket talker ultra, listening devices, hearing amplifiers,  superears, audable devices, WS pocketalker, Williams Sound microphones, personal amplifiers, audable amplifiers, handheld microphones, omnidirectional microphones, lapel clip microphones, condenser mics, super ear amplifiers, pocket talker pro, audible devices, pocket talker hearing device

Surrounding areas of General Technologies Inc. - Sacramento, Rancho Cordova, Folsom, Arden-Arcade, Citrus Heights, Fair Oaks, Clarksburg, North Natomas, North Highlands, Roseville, Woodland, Davis, Dixon, Vacaville, Yuba City, Auburn, Napa, Elk Grove, San Francisco, Stockton, Chico, Reno, Santa Rosa, Petaluma, Concord, Modesto, San Mateo, Redwood City, San Jose, Santa Rosa, Vallejo, Hayward, Merced, Santa Cruz, Monterrey, Madera, Red Bluff, Redding, Carson City, Fresno, Salinas, Watsonville, Saratoga, Eureka.

TELEPHONE AMPLIFIER WITH GRAPHIC EQUALIZER FOR SEVERE LOSS

Speech Adjust-A-Tone

Hearsay Corp Model 1693 - $158.99 ($7 P&H)

Hooking between the base and handset of your telephone, the Model 1693 amplifier enhances speech discrimination and clarity by having 6 adjustable speech frequency bands from bass to treble. You may thus tune this amplifier to compensate for your specific loss by increasing or decreasing each frequency band. (This is best done using your audiogram). Listen with headphones, neckloop, silhouette, cochlear implant adapter cable, or direct audio input (DAI). Listening with both ears using headphones can make a critical difference.

               For Info, A Catalog, Or To Order By Phone: 1-800-328-6684