With EAR 013T Earphone Added  $89.99

NOTE: All Pocketalker Accessories Will Work With The 

 Audable Personal Listener

For Info, A Catalog, Or To Order By Phone: 1-800-328-6684

Hearing With Background Noise

Personal Amplifiers & Directional Microphones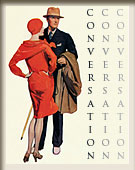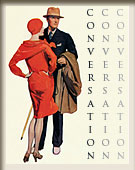 Introducing the Audable

 Personal Amplifier by Ablenet

Audable, by AbleNet makes it easier to hear in everyday situations by reducing background noise and bringing only the sound you want to hear directly to your ear. Instead of simply increasing the volume or asking your companion to speak up (which may not be practical!), Audable isolates only the sounds you need, improving comprehension and connection to the world around you. Audable is perfect for one-on-one conversations, classroom situations, small group discussions, watching television or listening to music, or holding a conversation in a car

Key Features

 •Easy to use, be hearing better in minutes

•Compact and discreet to be used in any situation

•Use built-in/removable microphone to amplify nearby conversations

•Choose an external microphone to amplify sounds nearer to their source (note: mic could be next to the TV or on a lapel pin of the speaker)

•Belt clip and lanyard included

•Adjustable volume and tone

•Heavy-duty headphones included

•Optional earphone or T-coil neckloop (sold separately)

•200 hours of battery life with active use (with low battery indicator)

Audable Personal Amplifier by AbleNet

*** IDENTICAL TO POCKETALKER ULTRA D1***

 BUT SAVE $50+ !

Williams Sound POCKETALKER 

ULTRA D1 $129.99 ($7 P&H)

Pocketalker Ultra Personal Amplifier NEW COMPACT DESIGN

Improve your hearing - improve your life with the new Pocketalker Ultra from Williams Sound! The Pocketalker Ultra amplifies sounds closest to the listener while reducing background noise. The Pocketalker Ultra features a lightweight, ergonomic design for portability and ease of use. Finger tip adjustable volume and tone controls allow you to quickly adjust to your listening environment -- whether your hearing loss is low frequency or high frequency sounds. The listening accessories jack accommodates  a variety of earphone and headphone options. Use the Pocketalker Ultra with an optional neckloop (NKL 001  $46.99) to amplify a telecoil-equipped hearing aid.

5 Year Warranty.

Each Pocketalker Ultra includes omnidirectional 
MIC 014
 , a plug-in sensitive microphone. 100 hours of battery life ensures long-lasting performance.
With the 12' TV listening extension cord (included) listeners can hear the television or radio at the volume of their comfort level - without the worry of disturbing others. 

HOW PERSONAL AMPLIFIERS  (Audable And Pocketalker) WORK


Hearing aids are for listening in  generally low background noise situations like your living room, or in the dispensers office. The Pocketalker is a high quality amplifier that assists 
HEARING IN NOISY BACKGROUNDS
 such as restaurants, automobiles, and parties -- in other words, in the real world.  And by using the  12-foot mic extension cord,  you can use it for 
LISTENING TO THE TV
. It helps hearing in two ways -- both vital to understanding speech:  
1. It amplifies the higher (treble) frequencies and  2. It acts to pick up the sound closer to the source by placing the Pocketalker Mic closer, thus eliminating much of the background noise and providing a better speech-to-noise ratio (SNR) which is essential for understanding. 

The laws of physics dictate that the most important factor in hearing clearly is the DISTANCE from the sound source to your ears. Therefore, when you reduce that distance by placing the Pocketalker PRO microphone nearer to the source, even a foot or two, you significantly increase your chances of actually understanding what is being said. Until then, just keep nodding and smiling when everyone else does.

MIC 014 $34.99 ($5 S&H)

Omnidirectional Plug Mount Microphone for

Audable or  Pocketalker. 

Clip:  CLP 014

Windscreen:  WND 002 

MIC 027 $99.99 ($5 S&H)

With Stand

Hand Held Cardioid-(Unidirectional) Noise Cancelling Condenser Microphone. 39" Cord. 3.5 mm Plug.

Microphones For Audable or Pocketalkers

Note: Any condenser mic with a 1/8th inch plug will work with the Pocketalker D1 or the Audable. They both come with the MIC 014.

MIC 054  $66.99 ($5 S&H)

Directional Lapel Clip Mic. Cardioid

Condenser. 3.5 mm Plug. 39" Cord.

Clip:  CLP 057; Windscreen:  WND 007

Super Ear

SE-1 Economy Amplifier Takes The Worry Out Of Being Close -- And Not Understanding

The SuperEar is an amplifier with 50+ dB gain and a unidirectional microphone. You point it in the direction you want to hear. It operates on a single AAA battery (included) and has a volume control. It is sold primarily for bird watching and similar activities, but we have found it to be excellent as an economical personal amplifier for understanding conversation in noisy backgrounds. Some distributors of this device make the claim that it picks up sounds from 100 yards away -- sure, if it's a thermonuculear explosion! But we have found that it works excellently in cars, restaurants, and other places with background noise and comes at an a very affordable price. The package includes a headset or single flexible tip earbud (pictured). that fits easily into the ear. Weight 3 oz. One year warranty.

   GT Price:  $36.99 ($6 S&H)

Hold It! Before you order the SE-1 above, we have to tell you about an accidental discovery we made that DOUBLES the sound  when used with the SuperEar! It's called a Button Receiver,. Even with my severe loss, I can't move the volume control all the way up before it becomes too loud! And the whole thing is still less than 1/30th the cost of a $2500 hearing aid!...... Joe Marin

SE-1/Button: GT Price: $79.99 ($6 S&H)

(For A DUAL Button Receiver add $20)